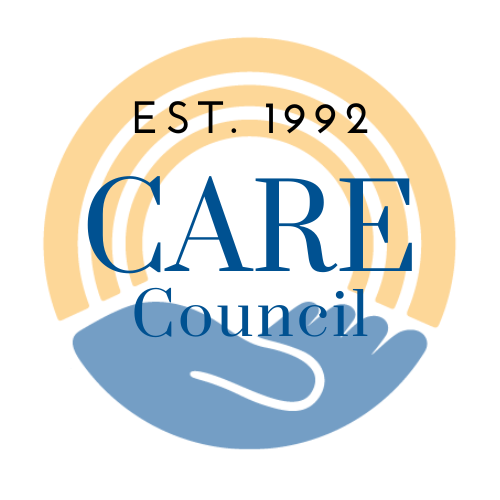 The CARE Council was established in 1992 and the process has evolved over the past 30 years. The CARE Council is responsible for reviewing any agency requesting monies from the City's Social Services budget and the City's and County's Alcohol Tax budgets. The CARE Council also is responsible for the recommendation of United Way funding. The current Chair of the Council works with the four teams of volunteers to ensure the process is consistent among the teams.
The United Way of Ellis County, the City of Hays and Ellis County each appoint four representatives to the Council. They are divided into four teams with three members each. They review applications in the focus areas of Children and Youth, Community and Neighborhood, Family and Individual, and Health and Rehabilitation Programs. Each team makes a funding recommendation for each program it reviews. 
In 2009, the United Way of Ellis County shifted to program funding. Instead of making one allocation to the agencies general fund, the funds were distributed to the programs offered by the agency. This process was used to make funding recommendations for Social Service Funds for 2023. 
2023 CARE Council Members
CARE Council Chair: Cindy Strube
United Way of Ellis County
Niki Clark
Lisa Keever
Korinna Parker
Jaden Richardson
City of Hays
Cindy Elliot
Brett Gerber
Kayla Lonnon
Amy Schaffer
Ellis County
John Braun
Gary Brinker
Natalie Ellis
Kelly Lewis