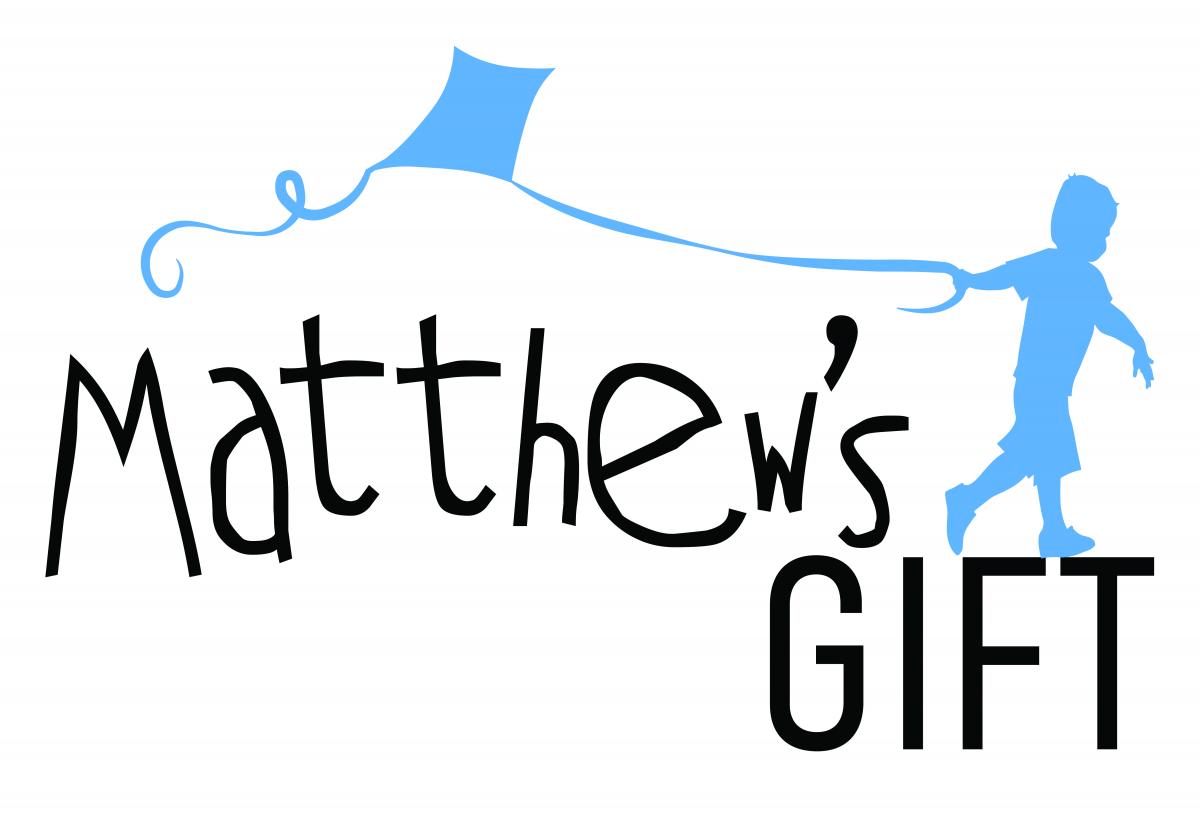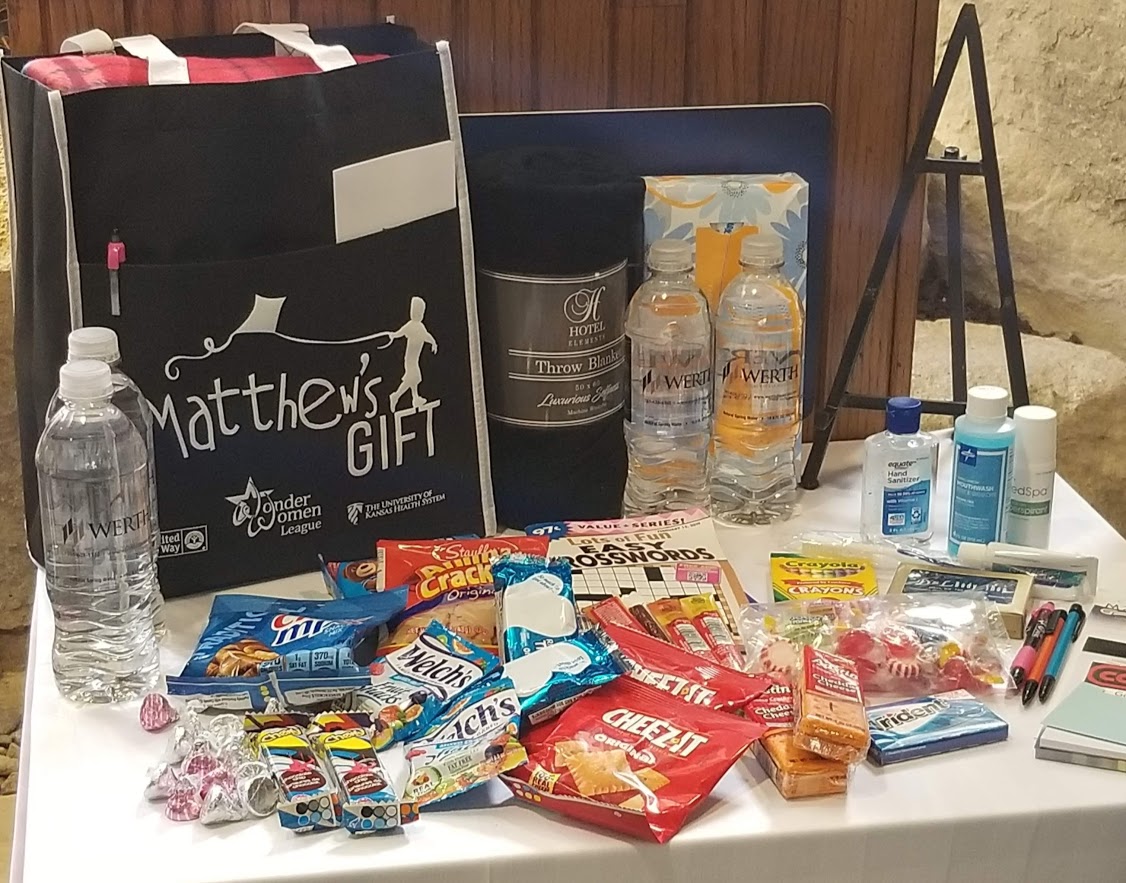 In the fall of 2018, our Board Co-Chair Nancy was discussing with her mechanic about the Wonder Women League and the group was looking for a project that they could do for the community. He then told her about his son, who was in an unfortunate accident and airlifted to a larger hospital where he could get his needs met.  During that time, they were handed a bag with essentials they needed, since they did not want to leave their son's side.  Inside the bag where snacks, toiletries, and other amenities.  Nancy brought the idea back to the Wonder Women League where it was enthusiastically received.  The WWL presented their idea to HaysMed, part of the University of Kansas Health System who was on board with this idea.  Matthew's Gift was born!
Matthew's Gift consists of a canvas bag with a gas card, snacks, crackers, candy, bottled water, toothbrush, toothpaste, facial tissue, blanket, notepad, pen, games, deck of cards and much more.  These bags are handed out to families who's loved one is being flown out of HaysMed with a medical emergency.
About Matthew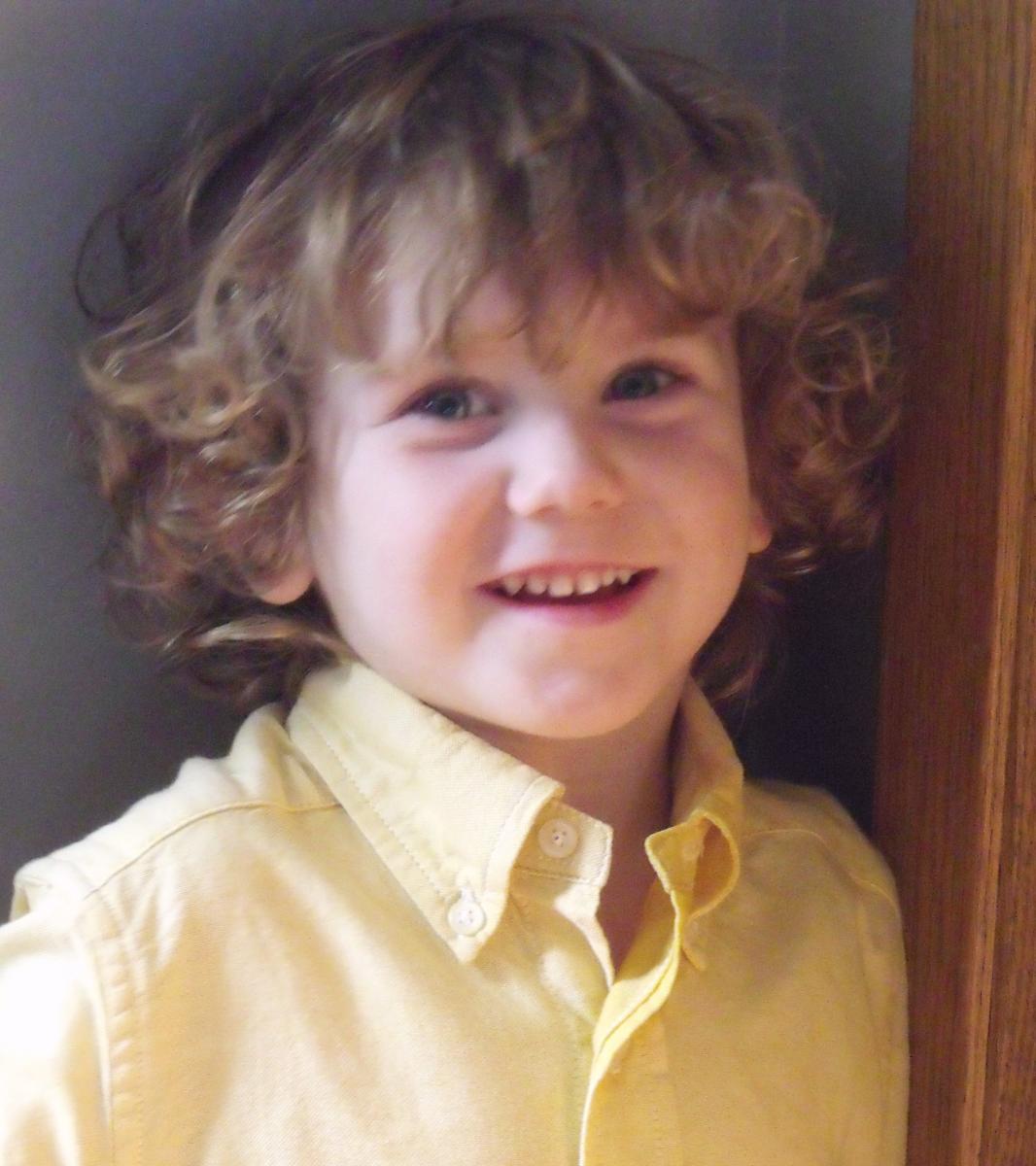 "On September 11, 2016, our three-year old son, Matthew Wellbrock, the fourth of our six children, was critically injured in a tragic, freak accident at our home.  Local emergency personnel were quick to respond and the professionals at Hays Med worked against the odds to successfully stabilize him to be transported to Wesley Children's Hospital in Wichita.  In the whirlwind of fear and urgency immediately following the accident, there was simply no way for us to properly prepare what we would need for a period of indeterminate length away from home.  During our time in Wichita, we were blessed to have received an abundance of compassion and support through prayers, sympathetic hearts, and more tangible things like toothbrushes and diapers for our twins.  All of these gave us something to lean on so that we could focus on Matthew and the rest of our family.  While we hope no one ever has to experience the fear and sorrow that we have, we are grateful that Hays Med and the Wonder Women League have partnered to provide Matthew's Gift to those who find themselves in need of support as we did.  Matthew had a huge heart and he loved to serve other people in a way that only a three-year old could.  Through Matthew's Gift, the memory of our son lives on."  - Curtis and Jeanna Wellbrock
Launch of Matthew's Gift
In February of 2019, the Wonder Women League onlong with the Wellbrock family and HaysMed unvieled Matthew's Gift to the community with a Ribbon Cutting at the Rock Garden on the campus of HaysMed.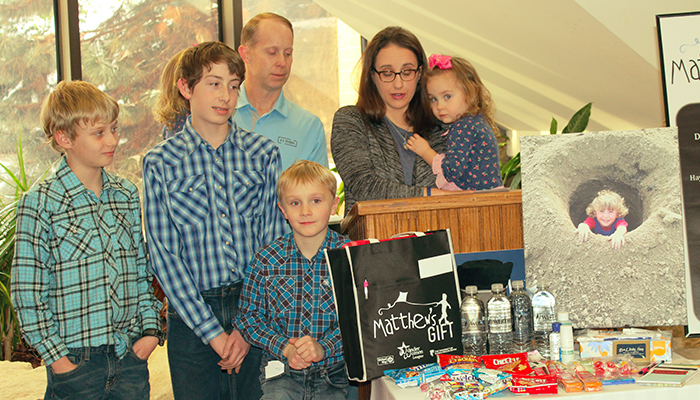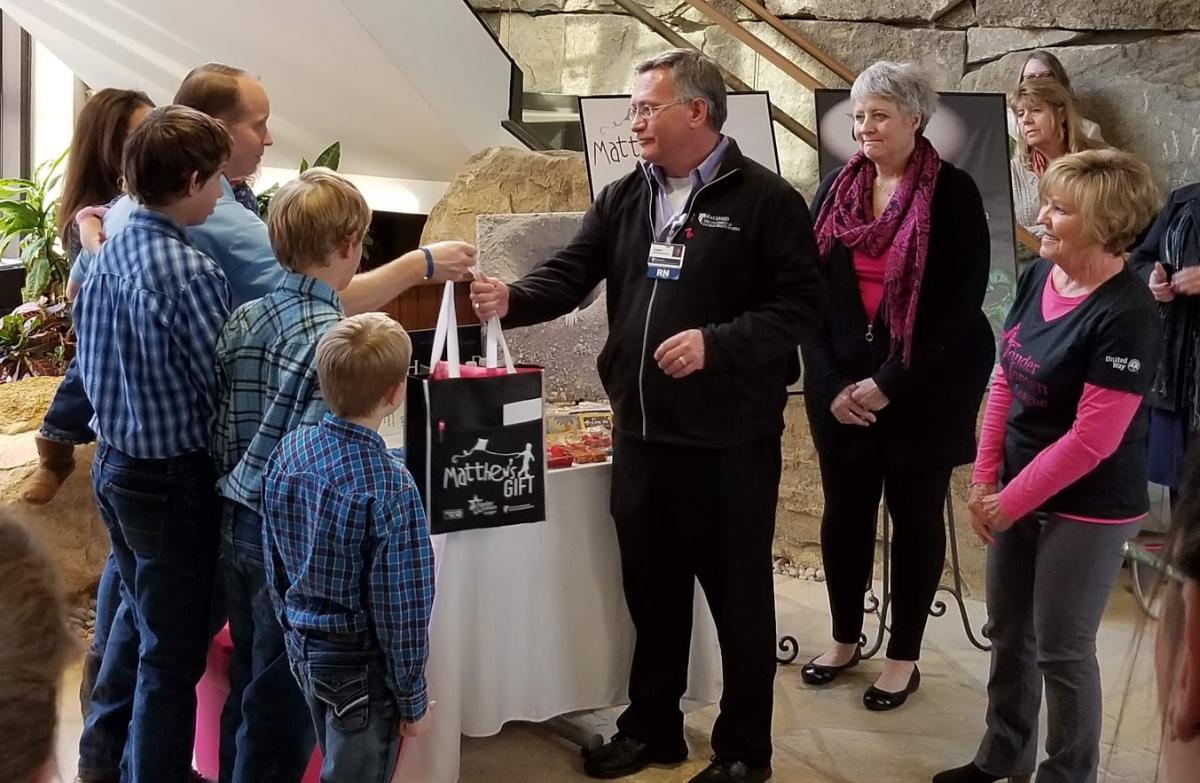 Thank you to our Matthew's Gift Sponsors
D & L Body Shop - Curtis and Jeanna Wellbrock
Hays Medical Center Foundation
HaysMed, part of The University of Kansas Health System
Karst Water Well Drilling & Service
Jeter Law Firm
Victoria Knights of Columbus, Council #1867
First Kansas Bank
Five Star Auto Reapring and Towing
Hamilin Creative Consulting
Kiwanis - Hays
Service Master of Hays
State Farm Insurance - Wayne Voss
Hays Knight of Columbus
WalMart Supercenter - Hays #664
Golden Plains Credit Union
Werth Wealth Management